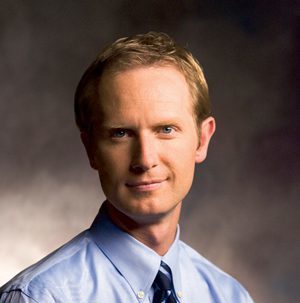 Dr. Steven Edgley is Director of Stroke Rehabilitation at the University of Utah. As such, he is involved with both clinical aspects of stroke rehabilitation and research on new techniques and methods to facilitate greater function after stroke. His aim is to promote independence in stroke patients throughout the clinical continuum of care and through the spectrum of disabilities and stroke-related impairment.

Dr. Edgley's own clinical practice also involves all aspects of stroke rehabilitation, with particular emphasis on managing post-stroke spasticity, hemiplegic shoulder pain, gait quality and gait speed, as well as motor recovery after stroke. In addition, he addresses and facilitates post-stroke return to driving, work, and community activities.

Dr. Edgley graduated from Brigham Young University in 1997 and completed medical school at Loyola University in Chicago, IL in 2001. He completed a Physical Medicine and Rehabilitation Residency in 2006 at the University of Utah in Salt Lake City, UT, and received his board certification in 2007 with the American Board of Physical Medicine and Rehabilitation. In 2013, he received the Healthcare Hero Award by Utah Business Magazine.